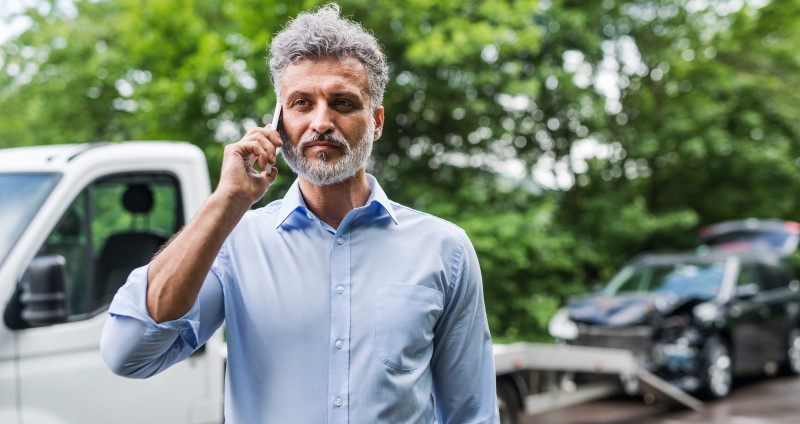 If you have been seriously injured due to someone else's negligence, you should be compensated. In Ontario, a no faults Accident Benefits regime is in place for individuals injured in motor vehicle accidents. A pool of funds is available for individuals injured in motor vehicle accidents, even if the accident is their own fault. Unfortunately, access to these funds is becoming increasingly limited. In addition to the no faults Accident Benefits regime, victims of motor vehicle accidents who suffer a permanent and serious impairment of an important physical, mental or psychological function can also commence legal proceedings against the at fault driver.
Monick Grenier can represent you in both cases and will help you along the way.
Though motor vehicle accidents are one of the most common personal injury cases Monick Grenier deals with, the system through which these cases progress can often be extremely complex, with many challenges, issues and requirements to address on the way to seeking medical treatment and a financial resolution. Grenier Law understands this, and works hard to understand your needs and every aspect of the damage that you have incurred in a motor vehicle accident: cars, trucks, ATV's, motorcycles.
Personal injury law also includes other kinds of accidents, including slips and falls, and product liability. Whatever the cause, if there was negligence, Monick Grenier will take care of pursuing a claim on your behalf so that you can focus on recovery. She will ask for the details of your accident and will help determine who might be at fault for the accident.
At Grenier Law, successfully managing insurance disputes on behalf of clients gives meaning to the practice of law.
If you have been injured in any kind of accident that may have been caused by someone else's negligence, contact Grenier Law today.
Monick Grenier offers a FREE Consultation.